SBTC Club Kit
Stand out and feel like part of the Green Army with our range of club kit offerings. Guaranteed to get you a cheer on race day. We offer several quality options to accommodate your preference and budget.
draft v0.2 – updated 19/11/21
SCODY
There are two methods for ordering our Club Kit from SCODY direct.
SCODY Private Shop
Each year SBTC organizes 3-4 SCODY private shop openings for SBTC custom gear. SCODY will list on their website the garments we've nominated for that private shop. Not every item may be offered each time in an effort to meet minimum order quotas.
The SCODY Private Shop is opened for 2 weeks, during this time members are encouraged to check their sizing and order items.
After 2 weeks, the shop is closed, and SBTC verifies the bulk order. The custom Garments are then made by SCODY, taking up to 6 weeks. 2 week shop + 6 week production = total 8 week turn around.
Items are offered to us at a bulk discounted price compared to retail, however minimum order numbers are required on each item. A minimum of 5 items is required order of 5 items is required If minimum order numbers are  Examples of items that may be listed in the private shop are; sleeveless and sleeved triathlon suits, 'optimize' race fit cycling jerseys, and the 'pink' running singlets.
https://www.scody.com/private-shop
SCODY 24/7 Shop
Less complicated garments, with fewer cuts of fabric or custom design patterns, can be offered in the SCODY 24/7 Shop. For example, singlets (female singlet missing?) and 'relaxed fit' cycling jerseys (coming soon in late Nov). Members can access these any time.
https://www.scody.com/135-southbank-tri-club-247
SCODY Sizing Caution
Sizing for SCODY garments has been known to vary widely. Unless you try on an item, there's a good chance that you will order the wrong size. To avoid disappointment, the SBTC committee
strongly encourages
you to visit the SCODY store at West End and check your size prior to ordering. This advice applies to both the Private Shop and 24/7 Shop. Please see SCODY sizing page
here
for more information.
---
SBTC
SBTC Shop
The SBTC Shop holds most other club kit gear not produced by SCODY. These items are usually a bulk order of lower cost items, and the club holds them in stock for your convenience. For example, socks, hats, caps and visors. Also, older OZTJ singlets and shirts are priced to clear (low stock).
https://sbtcshop.square.site/shop/3
SBTC Marketplace
Private SBTC Facebook marketplace group to buy/sell second hand SBTC club kit and other triathlon gear to benefit members. Please contact a committee member or ask on Facebook for an invite. It is visible on Facebook, so you can search for it. The group is also open to alumni.
Got a question? Please contact Robin Martin via merch@sbtc.com.au
---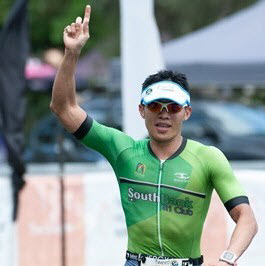 SCODY Private Shop Order Windows
Remaining order windows for the 2021/2022 Season. Private shop will generally open and close on a Monday, and be open for 2 weeks.
Special Notes:
The cheaper, relaxed fit cycling jerseys will soon be offered in the 24/7 Shop for year round availability.
The "A.I.R" tri suit (the most expensive one) was previously offered in 2019, and should not be confused with the "sleeved" suit currently being offered. Currently there's no plans to offer them this season.
Please be aware, if you miss an order window, you'll need to wait for the next private shop opening, which may be some months away.
#1 Order Window – July 2021
#2 Order Window – 22th November 2021 to 6th December 2021
What's available: sleeveless and sleeved (green) triathlon suits, race fit cycle jerseys, and cycle bibs
Expected delivery: first week of February 2022
Best order window for: Tweed Enduro and Mooloolaba Triathlon
#3 Order Window – 21 February 2022 to 7 March 2022
What's available: sleeveless and sleeved (black) triathlon suits, cycle bibs, and pink singlets
Expected delivery: late April (date to be confirmed)
Best order window for: Ironman Australia, exclusive PINK singlets
#4 Order Window – TBA